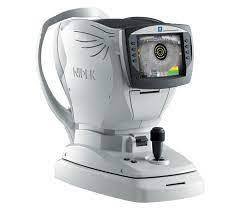 Nidek Auto Keratometer
This product duo determines eye prescription and measures the shape of the cornea. These capabilities are crucial for diagnosing eye conditions such as astigmatism or corneal distortion. They are also especially helpful for fitting contact lenses.
Nidek Lensometer
Detects eye lens & determines what kind of lens needs to be placed during surgery
Hartmann sensor with 108 measurement points
Automatic lens type detection
Scale mode function
UV transmittance measurement
Vertical 5.7-inch color LCD touchscreen
Perimetry
Perimetry refers to the systematic measurement of the visual field, and is an essential component of defining the extent and progression of glaucoma, as well as numerous other eye conditions.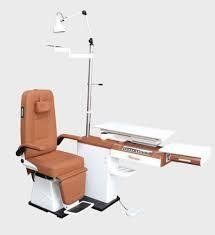 Refraction Chair Unit (Optical Model)
Our Refraction Chair Unit features smooth rotation, a well-balanced sliding tabletop with ample space for two instruments. It is manufactured under the supervision of skilled professionals that provides the ultimate ophthalmic & optometric needs.